Check out our current projects! Join us.
Designers for Learning joins the Chicago Literacy Alliance!
Designers for Learning is organized as a 501(c)(3) nonprofit corporation in the State of Illinois. We were founded in August of 2014 with a charitable purpose to provide instructional design support to underserved social needs, and we devoted our first three years after incorporation to adult basic education. Our mission is to provide educational resources and service-learning experiences designed to promote all aspects literacy. We promote service-learning opportunities through collaboration with students, volunteers, schools, and other social enterprises.
In September of 2017, we joined the Chicago Literacy Alliance (CLA), an association of agencies operating to help meet literacy needs for people of all ages and backgrounds. Designers for Learning looks forward to partnering with CLA members on curriculum design efforts to support adult basic education and vocational training, and we welcome the opportunity to collaborate on new literacy-related initiatives both inside and outside of adult education.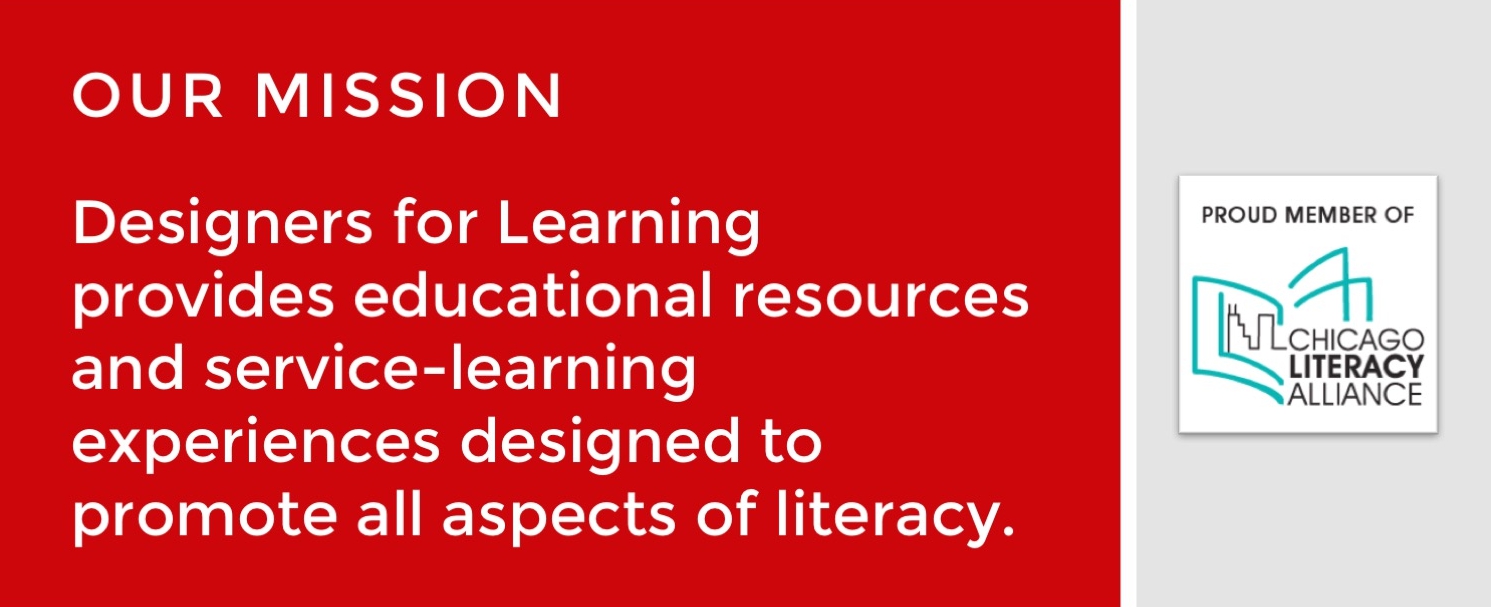 Helping those who help others
We help nonprofits and other social enterprises achieve their missions by supporting the underserved educational needs of those with literacy-related knowledge and skills gaps ranging from reading and writing to specified subjects or fields. Participating in service-learning courses, instructional design students and other volunteers develop educational solutions that are customized to these needs.
Our current focus is creating open educational resources for underserved adult basic education programs to support the millions of adults with low literacy and math skills. Since 2014, nearly 4,000 people have enrolled in our free service-learning courses to gain instructional design experience and develop free educational resources for underserved and underfunded adult basic education programs.
Our motivation
With millions struggling to attain basic literacy skills, there is an enormous opportunity for the instructional design community to offer our expertise to help this underserved need. A parallel opportunity exists to offer real-world experience to instructional design students and others.
Our two-part mission
To provide educational resources to promote all aspects of literacy.
To provide instructional design students and others with service-learning experiences to develop their skills.