Current Board of Directors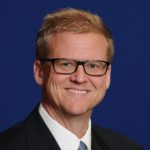 Board President (August 2017-18)
Dr. John Baaki is an Assistant Professor in Instructional Design & Technology at Old Dominion University. Since 2006, John has taught at the university level within the instructional design and technology field teaching instructional design, instructional design theory, instructional design principles and applications, human performance technology, distance education, non-instructional interventions, needs analysis and assessment, and design thinking and knowledge. John has been assistant editor of the International Journal of Designs for Learning since 2014, and has volunteered as an instructional designer with Designers for Learning since 2015.
John has interests in both instructional design and human performance improvement, specifically how reflecting-in-action and taking stock in external representations affect instructional and human performance improvement design. He enjoys exploring the design of instructional design and is intrigued by questions such as, "What can we learn from fiction writers and designers in architecture, engineering, and graphic design?" and "How do we become better designers?" John is passionately interested in empathic design through persona construction. In design, understanding and focusing on the end user during the entire design process is essential to the success of the final product. This is no different when designing instruction. Who is our audience? This goes beyond demographics – gender, age, work experience, and education. We need to gain empathy with our audience for whom we are designing and construct personas. Written in narrative, a persona describes a day in the life of a fictional individual who represents a key user group. In an engaging and practical way, personas communicate a key user group's goals, behavior, and what they want to accomplish. Personas are memorable representations that are distinct in a designer's mind throughout a design process. Through personas, we place ourselves in our learners' shoes and we use an empathic link to make our design decisions in light of how it impacts our learners.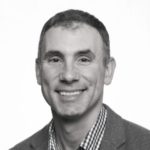 Board Secretary (August 2017-18)
Jeff Goumas is the founder of CrowdED Learning, an educational nonprofit organization whose aim is to better align open educational resources to the specific learning needs of low-skilled adult learners by way of crowdsourcing protocols. His driving passion throughout his 20-year career in education has been to promote, evangelize, and scale the most effective and promising practices and resources to maximize their impact on teaching and learning.  
Jeff began his career as an elementary teacher in New Hampshire, moving to Chicago in 2002 to make a career shift to educational publishing. He has written and developed curriculum spanning from elementary math and social studies programs to high school US History narratives and ESL professional development. Prior to founding CrowdED Learning in 2017, he discovered his love for adult education by way of serving for six years as the Director of Product Management for Adult & Workforce Education at McGraw-Hill Education.
Jeff holds a Master's Degree in Technology in Education and frequently presents at state and national conferences on educational best practices, adult career pathways, integrating technology into teaching and learning, and federal legislative impact on adult education.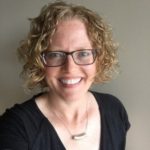 Executive Director
Dr. Jennifer Maddrell is the founder and Executive Director of Designers for Learning. As an instructional design consultant, her professional projects include work with Savant Learning Systems, the National Institute of Aerospace Associates, Baruch College, and the Metropolitan Transit Authority. Jennifer is appointed adjunct Assistant Professor in the Instructional Design and Technology program in the College of Education at Old Dominion University where she completed her PhD in 2011, and served as the Assistant Editor of the Journal of Computing in Higher Education. Recent courses taught include Principles and Practices of Human Performance Technology, Computer-based Multimedia Design, Cognition and Instructional Design, Instructional Strategies for Innovation, and Consulting Skills for Instructional Designers.
Jennifer worked for over 15 years within leading global insurance companies and progressed through various underwriting and management positions after completing a Bachelor of Business Administration degree in Finance at the University of Wisconsin -Madison and a Master of Business Administration degree in Strategic Management and Marketing at the University of Illinois – Chicago. In 2007, Jennifer completed the Master of Science in Education program at Indiana University where she received her degree in Instructional Systems Technology.
Karen Rychlik has been a biostatistician for over twenty years. Karen collaborates with physicians in clinical and translational research, as well as research scientists in bench research. Her strength is in working with investigators to help them understand what kind of statistics will best serve their research. She loves working with residents and fellows and teaching them the process of how to get from a research hypothesis to disseminating study results.
Currently, Karen is a senior biostatistician with the Biostatistical Research Core at the Ann and Robert H. Lurie Children's Hospital of Chicago. She has affiliate status with the Feinberg School of Medicine's Biostatistics Collaboration Center at Northwestern University. This fall, Karen will beginning teaching students in the MS in biostatistics degree program at Northwestern. She holds a BA in psychology from George Washington University and a MS in statistics from DePaul University. Karen has been a member of the American Statistical Association for the last ten years.

Dr. Jill Stefaniak is an Assistant Professor of Instructional Design & Technology at Old Dominion University. Prior to joining Old Dominion University, Jill was the Director of Education Training at the Oakland University William Beaumont School of Medicine. An experienced educator, Jill received her Bachelors in Business Administration from the University of Windsor, Masters in Training and Development from Oakland University, and a Ph.D. in Instructional Technology at Wayne State University. She also holds a designation as a Certified Professional in Learning and Performance. Jill has experience leading and overseeing service-learning and community outreach initiatives in a variety of different settings.

Board Vice President/Treasurer (August 2017-18)
Dr. Monica W. Tracey is an Associate Professor of Instructional Technology in the College of Education at Wayne State University. Her teaching and research focuses on theory and design-based research of interdisciplinary design including design thinking, designer reflection, designer decision-making, and professional identity development.
Dr. Tracey was recently awarded a $1.57 million, five-year grant from the National Institute of Health to develop an instructional program for future radiology oncology professionals. She was a recipient of the 2012 Association for Educational Communications and Technology (AECT) Presidential Award and Brown Book Award, the 2011 AECT Achievement Award, and the 2008 AECT Design and Development Award.
Dr. Tracey has worked for over 25 years in design and on numerous design projects. Her work includes designing internationally and across disciplines. Recently, she directed a large-scale cross-cultural customized instructional design and performance improvement project in Dubai, The United Arab Emirates. She has authored or co-authored over 30 publications on her research and the practice of instructional design including a book (The instructional design knowledge base: Theory, research and practice), as well as numerous book chapters and refereed journal articles.

Dr. Jason A. Engerman holds a doctoral degree in Learning Design and Technology from Penn State University. Jason was a founding member of our board from August 2014 – August 2017.